Hong Kong FinTech Week 2022 Recap
From October 31st to November 4th, HiTRUST attended one of the biggest FinTech events held in Hong Kong. The event was jointly hosted by Finnovasia, InvestHK, FintechHK, and supported by the Hong Kong Financial Services and Treasury Bureau, Hong Kong Monetary Authority, and other active industrial Associations.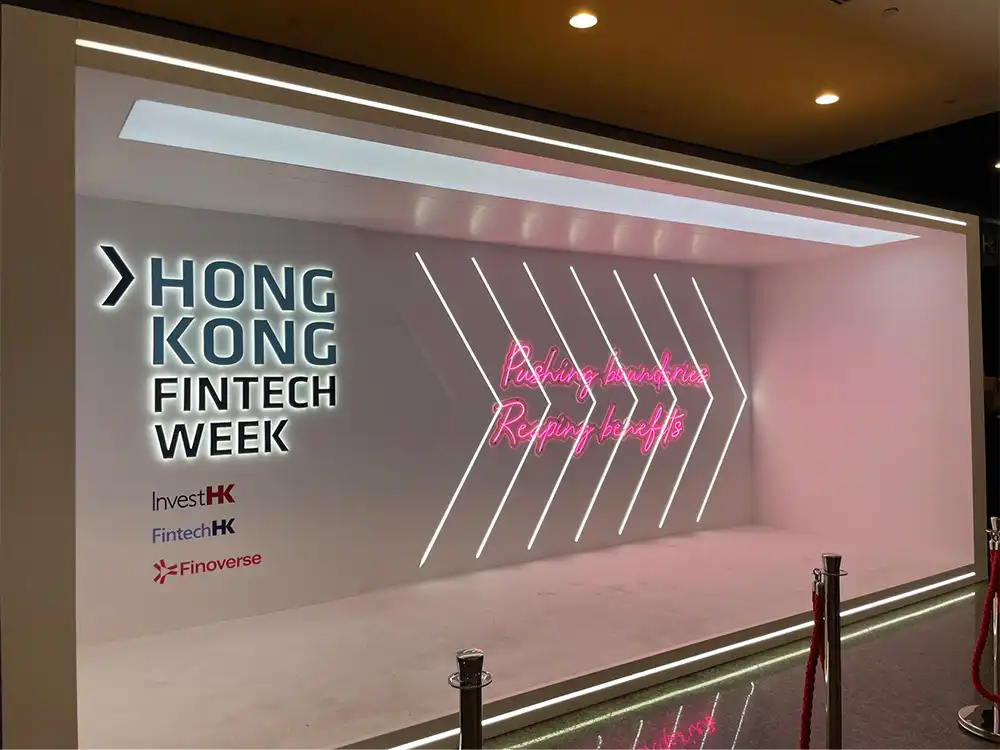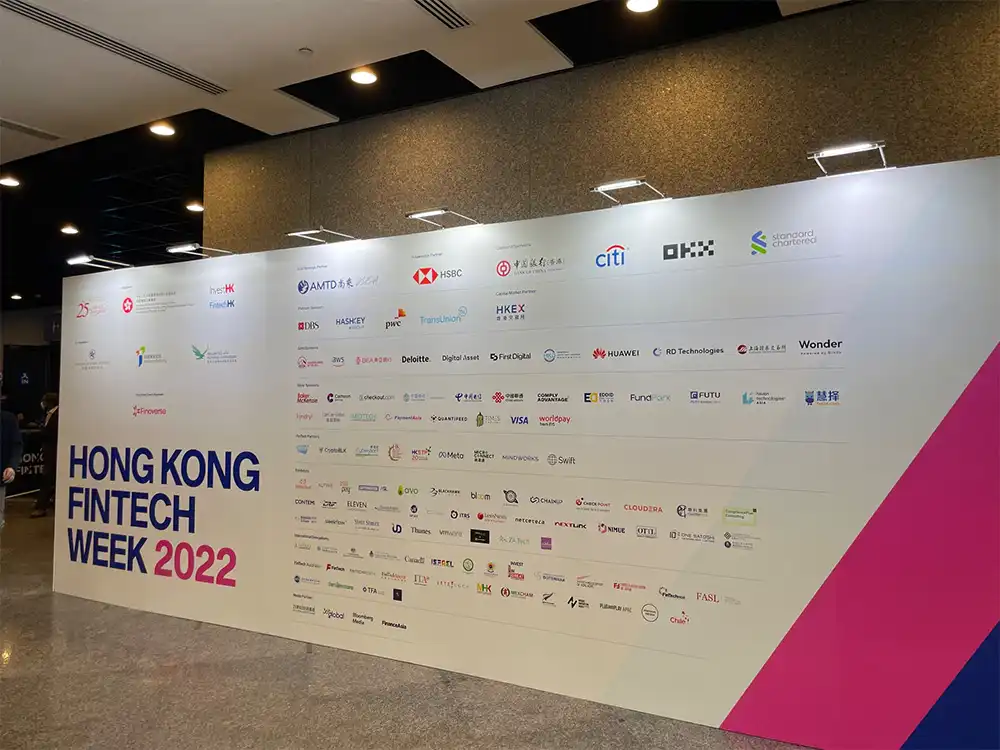 Aiming to gather FinTech players of diverse disciplines and sizes, the week-long event was established as a medium for ideas exchanges, panel discussions, and exhibition tours. The event was sophisticatedly organized with an extensive agenda featuring three main stages: The Global Stage, The Future Stage, and the Web3 Stage. Other than that, smaller, local stages were also included to address different areas such as payment security, ESG, macroeconomics in finance, and a lot more.
Alongside a diverse offering of discussion topics and panels, admissions to the event is coupled with a mobile APP allowing participants to preview sessions, look up speakers, mark their schedule, network with other attendees, and attend the master classes posted on the platform. The high-tech approach in deploying a mobile application to support visitors reflects highly on the organizer's effort in embedding technology into a world-class event in this new digital era.
The event is perceived by Hong Kong and the organizers as a solid foundation and medium for new initiatives to be discussed and ignited. Being hosted in 2022 for the seventh time, its organizers believed that now is the right time for industry players to reap the benefits from the fundamentals that have been built all along the annual Hong Kong FinTech journey.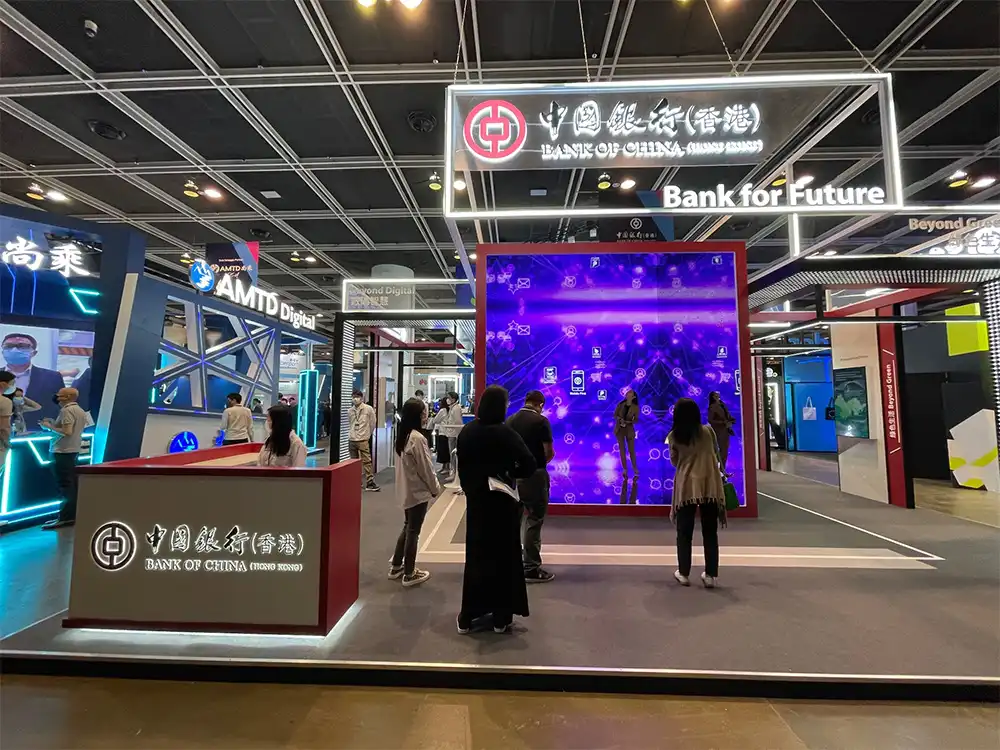 Our Vision For the Event
Upon deciding to attend this five-day event, HiTRUST was in active preparation for the local FinTech Taipei Exhibition, which was exciting and yet nerve-wrecking. With the aim to further bring ourselves out there into the international market, starting from this year, we did not hesitate.
Despite being similar industry events, our roles in the two are a tad different. While at FinTech Taipei, we were present as an exhibitor displaying our product offerings and demonstrating them to the visitors of our booth. In Hong Kong, we were attendees of a global industry-wide occasion, which gave our representatives more time and flexibility in navigating the site and leveraging our learning, communicating experience with fellow attendees and exhibitors.
As compared to our participation in FinTech Taipei, we were much more mobile and proactive in terms of outreach, while being able to indulge ourselves with plentiful field insights via the fireside chats and discussions.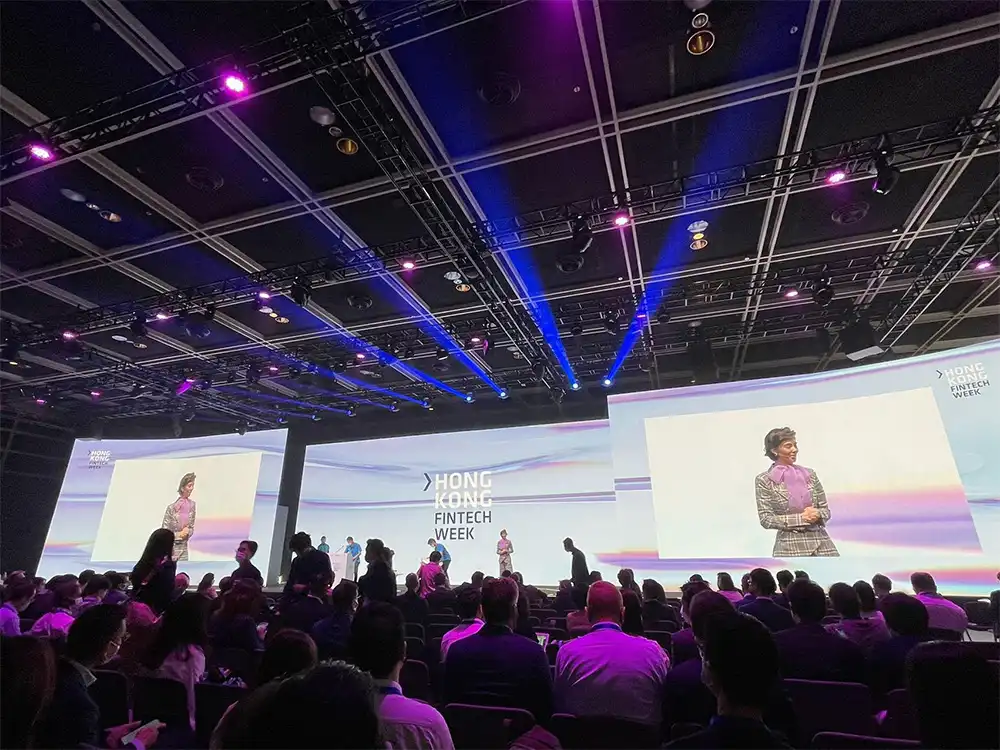 Event Highlights
Ease
As previously stated, the week-long event included a diverse agenda that allowed attendees to maximize their learning and sharing experience with others. One of the most popular points of the event was the Global Stage and Web3 Stage.
The Global Stage featured different renowned and cultivated speakers discussing various topics ranging all the way from macroeconomics, the future of world economics, all the way to fintech opportunities in different regions. What's special about these talks is that they are not merely speeches, but also include a panel of experts, great hosts, and an interactive query for questions from the audience, both online and offline.
Meanwhile, the Hong Kong Stage discussed matters surrounding the question of the ways that fintech solution providers can innovate to widen their offerings, while effectively leveraging new technologies into the solutions. Other than that, a top-down focus was highlighted to be of high priority, meaning that decisions made by leaders should be well informed and strategic in a way that is supportive to industry developments and empower the workforce to make an impact.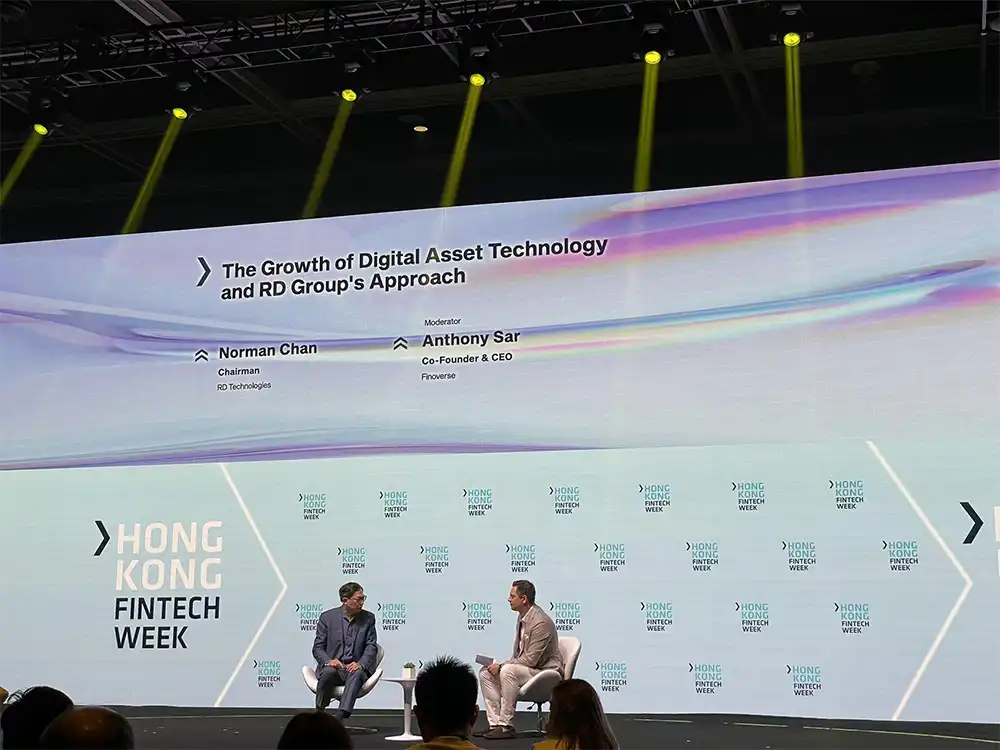 Other interesting topics among the Web3 and Future Stages discussions are digital assets, smart contracts, and how innovators can reinvent the finance industry amid the growing influence of technology. Regulators and policymakers were also brought into the conversation, concerning their workarounds to provide more clarity for better industry growth and adoption. The new challenges and opportunities of 2023 were also mentioned for the adoption of newly developed digital assets and blockchain technology.
Lastly, topics regarding smart wallets, new payment technologies, and financial digitalization were also favored by attendees, which made the conversations extremely interactive and insightful.
Owing to the nature of the event being about FinTech, majority of the attendees are either technology, banking, payment, and fintech professionals, or enthusiasts. Because of that, the Web3 Stage is much preferred by many, due to the internet-focused content that runs on it, delivered also by esteemed guests with more than a decade of experience in the field. The panel discussed a handful of topics related to blockchain technologies, cryptocurrencies, and their untapped potentials, which are the most anticipated.
Hong Kong itself introduced its new directions and strategies moving toward becoming a digital asset hub. Within its plan, new and more incentivizing regulations will be implemented to encourage digital asset acquisition and trading. Along with that are some announcements along the lines of Anti-Money Laundering, the streamlining of granular data, green bond tokenization, cross-boundary fintech cooperation, and talent development in the long run.
The Fintech Career Accelerator Scheme (FCAS) 3.0 received a great deal of support from participating institutions as well as the audience. With this program, Hong Kong aims to partner with the Insurance Authority to allow more working arrangements for flexible student inclusion at banks and insurance companies. This is seen as Hong Kong's stepping stone in enhancing the industry's human resource and talent pool, further transforming it into a digital hub, as expressed by its officials.
Wrap Up
The week-long journey definitely gave our representatives new and interesting experiences. They were provided the opportunity to listen to and participate in meaningful discussions, hosted by industry leaders that are beyond eager to share more of their insights.
Not only that, HiTRUST was able to meet up with new potential partners, solution adopters to hold great conversations that have helped us learn more about their needs, their industry expertise and perception on the recent changes happening in fintech. Our representatives paid visits to Standard Chartered Bank, Bank of China, HSBC, Citibank, and growingly popular service providers such as AWS, Futu, PaymentAsia, worldpay, asiapay, and so much more.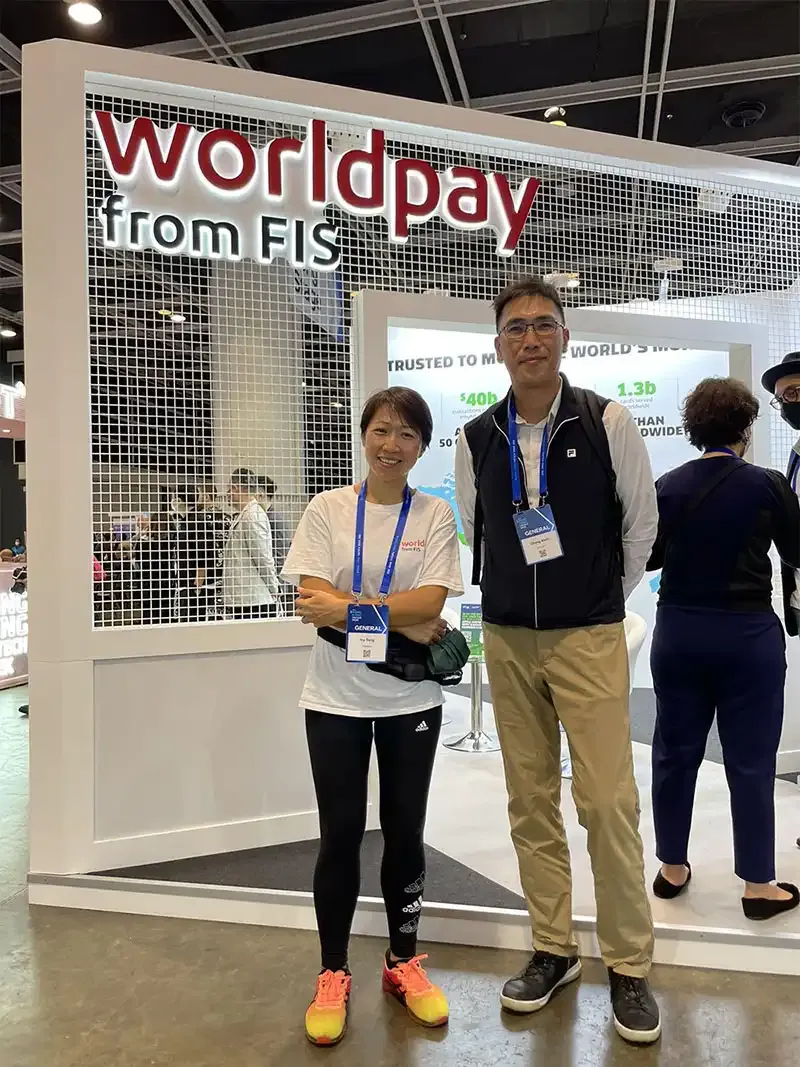 The event had also allowed us to visit our long-standing card scheme partners Visa and Mastercard, who we shared many new and interesting product development ideas with as we continuously strive to foster great relations with one another.
As the exhibition site was filled with well-designed and fascinating display booths, we were able to tour and experience interactive product briefings, demonstration sessions, and discussions that we could learn a lot from when exhibiting our products in the future at similar events. Having exhibited domestically, we truly understand the time, effort, and financial investments required to pull off such an event that broadly gathers players in the industry.
The week ends with many takeaways, exchange of information, cultivation of in-depth field knowledge and insights, as well as great connections that expand way beyond LinkedIn (you know what we mean!).
We would like to keep readers informed that our 2022 Exhibition Week spans from October 31 to November 4, including Taiwan, Hong Kong, and Singapore in that order. For the previous article on our participation at the FinTech Taipei Exhibition, kindly follow this LINK.
Don't forget to catch our sharings from the Singapore Fintech Festival next week! Until then, follow our social media channels so we can keep you posted with the latest product launches and industry news!
LinkedIn: https://www.linkedin.com/company/hitrust
Facebook: https://www.facebook.com/hitrustglobal
Kindly reach out to us via the below email address should you have any inquiries to make. 3ds_sales@hitrust.com