On August 28, 2023, HiTRUST.COM and VinCSS have signed a collaborative partnership to stimulate swift action in passwordless innovations for the e-commerce and banking industries, under the FIDO APAC Summit's theme of "connecting for a safer digital future."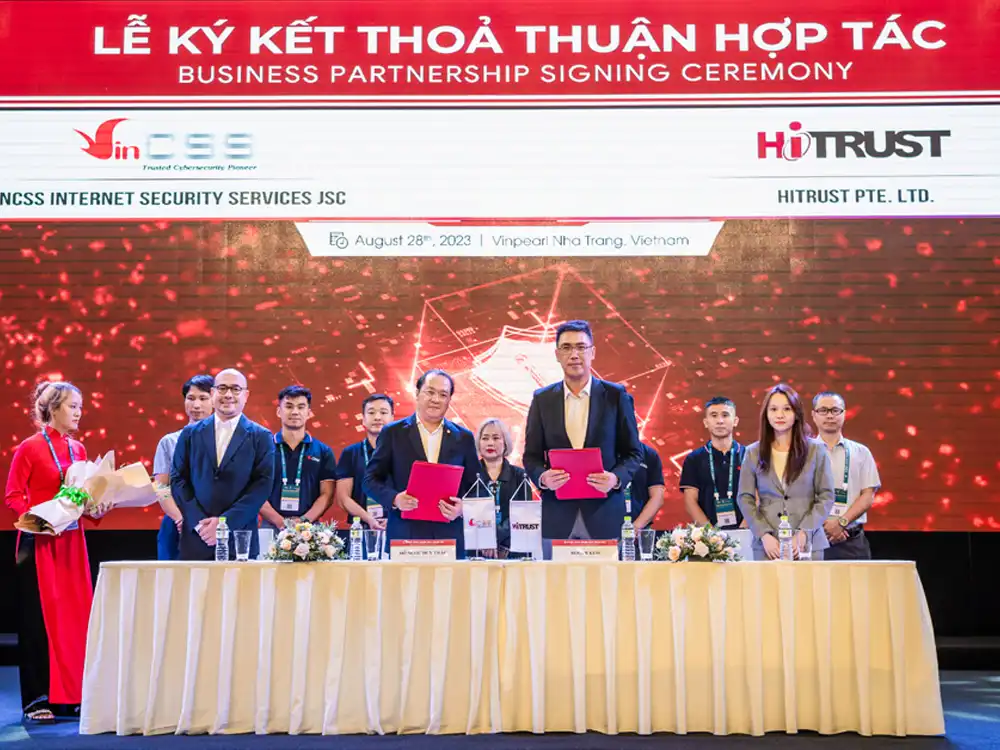 Left to right: Philip Hung Cao (VinCSS DCEO), Simon Trac Do (VinCSS CEO), Roger Kuo (HiTRUST.COM CEO), Kitty Cao (International Business Representative)
About VinCSS
VinCSS Cyber Security Services JSC, a subsidiary of Vingroup, has been achieving admirable successes in cybersecurity and IAM since its establishment in 2018 in Vietnam. Recognized by Frost & Sullivan in 2022 for their leading innovation and provision of passwordless authentication in Southeast Asia, VinCSS is a name synonymous with technology transformation and trust.
About the Partnership
Amidst the collaborative spirit of the Summit, we affirmed our commitment to fostering mutual cooperation.
By seamlessly sharing vital information, technical expertise and allocating necessary resources, we envision the development of authentication and anti-fraud solutions for e-commerce and the financial sectors that are unrivaled.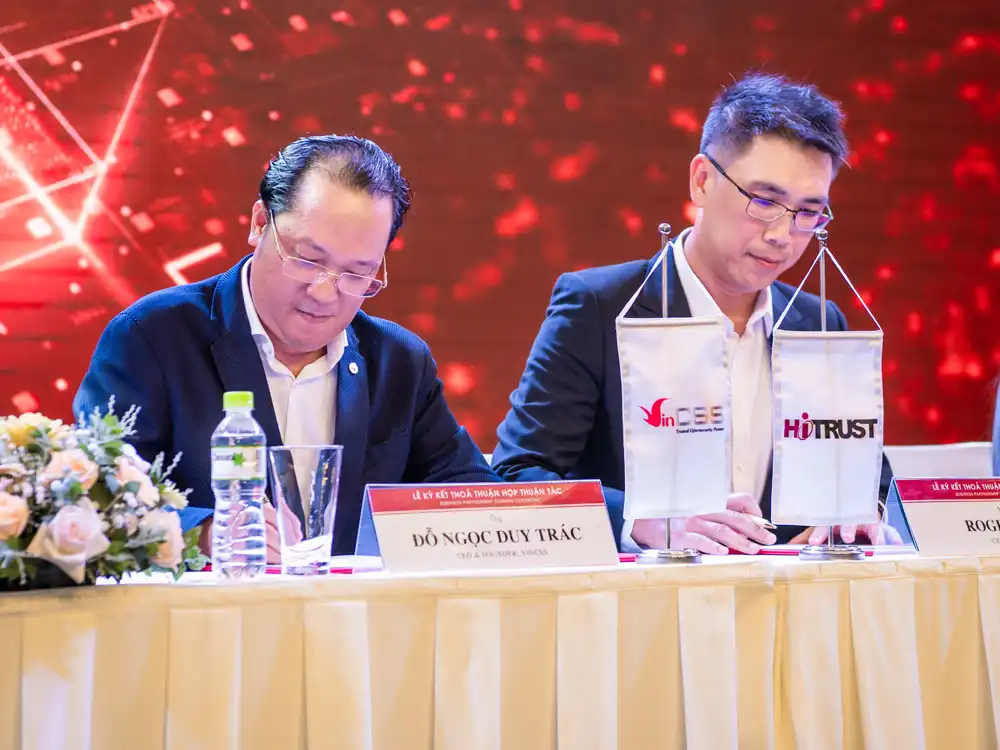 Left to right: Simon Trac Do (VinCSS CEO), Roger Kuo (HiTRUST.COM CEO)
Simon Trac Do, founder and CEO of VinCSS, said that as a pioneering Vietnamese startup in cybersecurity and IAM, the company is always at the forefront of innovation and change.
We are thrilled to embark on this strategic partnership with VinCSS, which is a testament to our shared vision to revolutionize the digital security landscape with strong authentication solutions.
"By uniting our strengths and harnessing the power of passwordless and strong authentication, we aim to raise the bar for strong authentication in e-commerce and financial sectors across the region. Together, we are forging a future where digital transactions are safer, more secure, and more efficient for all our consumers and businesses" Simon Trac Do shared.
Echoing this sentiment, Roger Kuo, CEO of HiTRUST.COM, also said that this collaboration with VinCSS signifies an important chapter as we actively extend their presence in the regional market.
By partnering with VinCSS, known for its innovative spirit, we are eager to introduce our newest and most advanced technologies to users in the region, thereby contributing to the enhancement of security measures for online transactions and logins.
"With the advantage of VinCSS' insights and expertise, we will gain a more profound understanding of the Vietnamese market, enabling both entities to continuously develop more comprehensive digital solutions for all," Roger Kuo added.