Owing to the complex online environment, businesses are driven to place more emphasis on fraud management. RBA simply provides a way to better determine and recognize visitors navigating your site, for both log-ins and payments.
Upon log-in, the site must check if the user is a real person. The minimum for verification is an ID linked with a username and internet address to identify the individual logging on to the site. When the on-site activities extend to include payments, certain rules are applied for identity verification, which is where Risk Based Authentication comes in handy.
With all these activated for your site, the user identity is properly assessed, ensuring that no risky user or transactions were allowed, which in turn reduces fraud rates. To simply put, RBA helps filter out accounts that have been created using falsified or stolen information, making sure the merchant does not become too vulnerable and suffer from fraudulent activities.
When inputting seamless user experience into the sequence, this is how the process is understood. First, the customer goes online to search for products, then proceeds to weigh out options and finally make the purchasing decision. After that, the customer will need to pay for the item added to cart, in which the process includes filling in account information, personal details, and shipping address.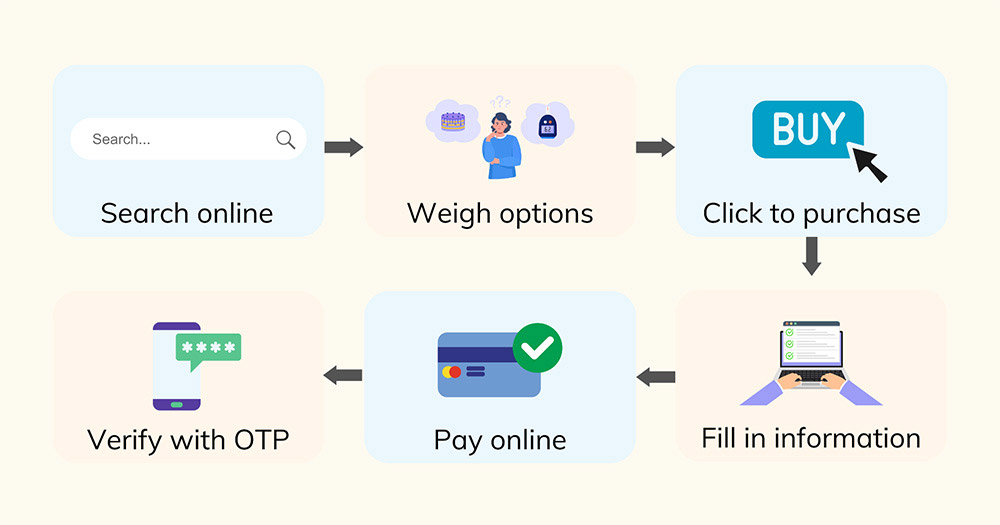 Other than that, the customer will likely be prompted an authentication procedure that includes one-time passwords (OTPs), or other means of verifying that they are the rightful owner of the payable account or card, and this is where it gets more interesting. Upon being requested to provide an OTP, many customers shy away from being involved in the inconvenience of tab-switching and waiting for a code.
RBA works to take most of that away by thoroughly identifying and understanding who the customer is, in order to significantly reduce the unnecessary steps involved in an authentication. These benefits might not show themselves so clearly on the surface, but it is fundamental that solution adopters grasp the benefits of RBA to better protect and serve their end users and customers.