Singapore Fintech Festival Recap
From November 2 to 4, HiTRUST participated in the renowned Singapore Fintech Festival (SFF), which came back strong after the pandemic had been lingering in the island country for some time. This was an invaluable opportunity for industry leaders, experts, and enthusiasts to gather to discuss and initiate the next ground-breaking solutions in Fintech.
The event was hosted by the famous Elevandi, strongly supported by the Monetary Authority of Singapore, Constellar, ABS, and sponsored by okcoin. Spanning from the second to the fourth of November, this year's SFF gave the month an energetic and insightful start with an agenda packed with speech sessions from the Plenary Stage, creative Lab Crawls especially designed for software engineers and developers, as well as well-planned networking sessions that fostered countlessly new connections.
Being the world's most impactful Fintech event, the SFF lived up to its name in bringing together an enormous pool of enterprises and representatives that are highly experienced in their own disciplines, ranging from banking, financial services, e-commerce enabler, startups, and much more. These representatives brought to the event their most authentic ideas and thoughts upon the recent industry changes, coupled with prospective directions for the future of global finance and fintech.
In this article, we will be going over the event highlights, and sharing our experiences, thoughts, and takeaways from the week.
Our Vision For The Event
Participation in the Singapore Fintech Festival is within HiTRUST's 2022 Exhibition Week program. Owing to the proven reputation from the SFF's events in recent years, our decision to attend the festival is strongly backed by confidence. Ever since we've established a representative office in Singapore, this is the first event that we were able to join and definitely could not afford to miss the opportunity.
We were determined to send our representatives to attend the week-long event, with the aim to join the industry movement in further cultivating in-depth knowledge about global finance, developments in fintech, and their close relations with supporting industries. Not only that, we also saw the event as a learning experience for ourselves regarding exhibiting know-hows.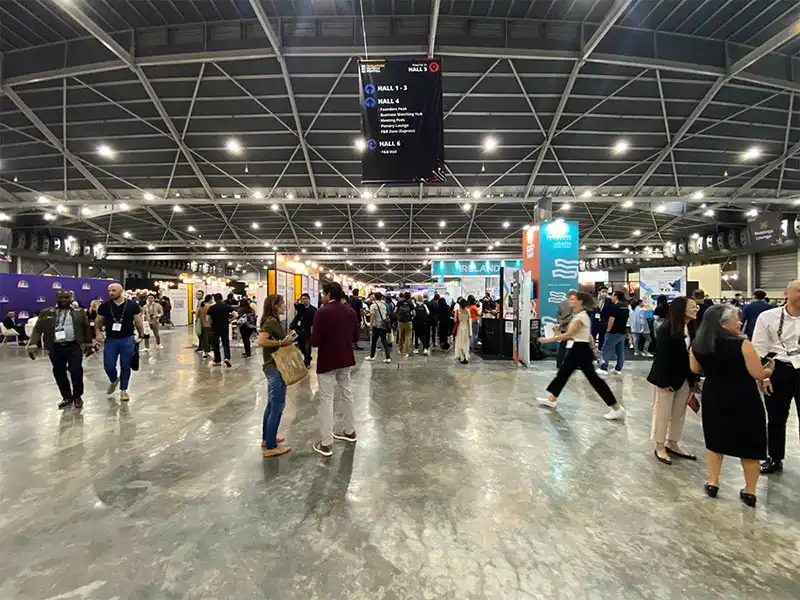 Upon registration, owing to the comprehensive event campaigns done by SFF on social media, we were able to reach out and connect with many attendees beforehand. As it is the most impactful fintech event on a global scale, industry experts and enthusiasts were beyond excited to announce their attendance as well as agenda during the week in Singapore. Because of this, we were no doubt more excited than ever to be joining and expanding our network from the interactions at the event.
Event Highlights
The SFF is divided into different sections in which they are called "plenary". They are the Global Plenary, six different Knowledge plenaries addressing topics including Digital Assets and Web3, ESG and Sustainable Finance, Business Banking, Insurance and Wealth Management, International Growth Markets, and Fintech regulations. Apart from the main plenaries, there were also interactive Workshops, the Insights Forum, Product Announcement and Showcase, and many more.
Representing Singapore, the managing director of the Monetary Authority of Singapore addressed the five outcomes that the country wishes to achieve through its initiatives in fintech. The outcomes are instant remittance, sustainable data, programmable money, atomic settlement, and tokenized assets.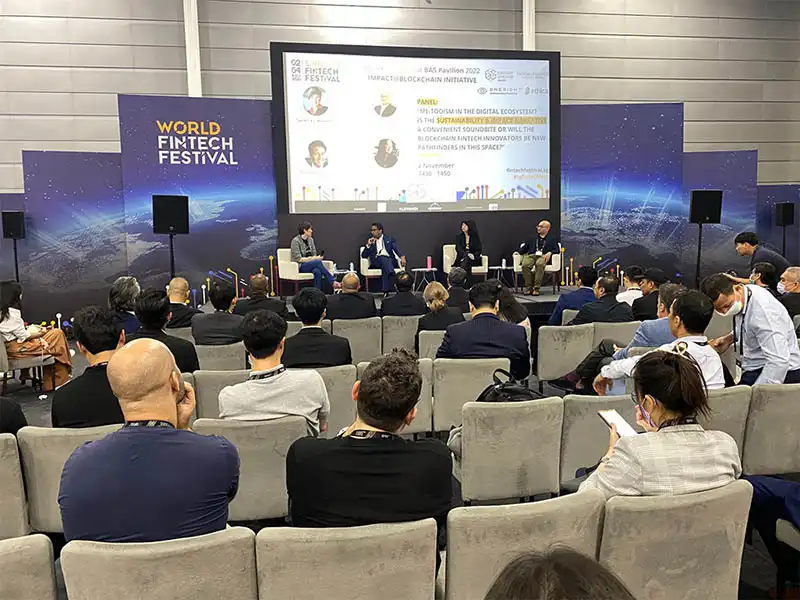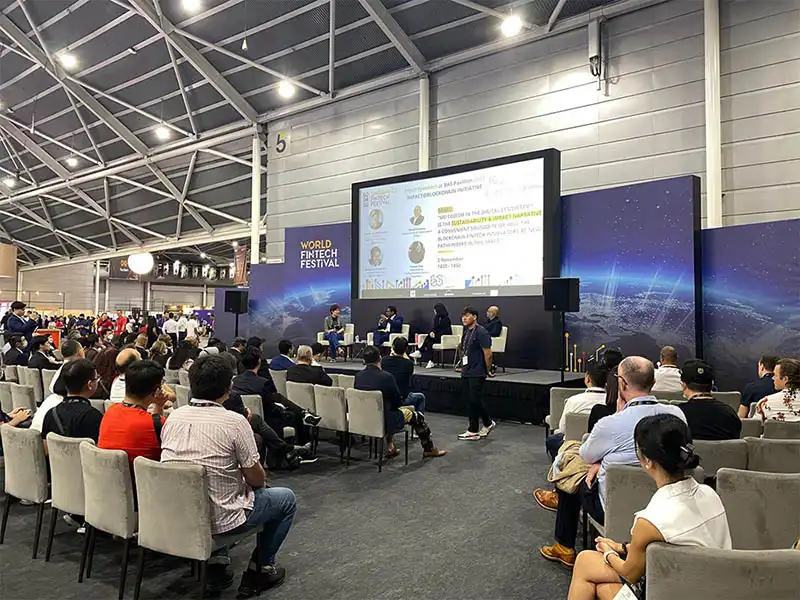 The first outcome, instant remittance, was inferred to Singapore's PayNow being connected to Thailand's PromptPay in 2021, marking the two partners and countries' jumpstart in collaborative development along the lines of fintech and remittance.
One of the topics that sparked many discussions among the attendees was cross-border payment issues. Other than that, integrated trade and finance support for MSMEs was also one that was concerned by many experts at the event. The Monetary Authority of Singapore announced, on that note, to be working closely with partners from the world's least developed countries on enhancing global finance literacy and building trust.
This particular topic strongly resonated with HiTRUST's focus and mission in the industry. We have long been concerned about the issues related to payment, especially security when it comes to cross-border transactions, amid the growing influence of convenient online platforms. Owing to its characteristic in being remote, participants rarely see one another, which poses a great threat to information safety, especially that of payment or credit card details.
Opinions on cryptocurrencies were also shared among the leaders as a way to initiate the future changes and development. The discussions revolved around whether there are further and more constructive applications of crypto into the existing, fast-growing technological and financial infrastructure of Singapore and SouthEast Asia.
Closely related to crypto is Singapore's outcome of programmable money. Announcements have been made by the MAS about a purpose-bound digital currency for Singapore (SGD), and the digital currency is looking to feature enablement in validity period and types of shops when users make transfers with it. Upon introduction, it was also emphasized that the idea was initiated for concept-testing. During the event itself, selected individuals were distributed with Government and Commercial Vouchers for use at participating vendors.
The SFF, apart from being a medium for increased communication and connection between industry leaders, experts, and enthusiasts, was also a witness of the Monetary Authority of Singapore's establishment of strategic partnership with Bank of Ghana and Development Bank Ghana. The partnership was fostered by a Memorandum of Understanding (MoU), promising collaborative efforts between the three entities to develop the Ghana Integrated Financial Ecosystem (GIFE).
Collaborations upon this matter include efforts across public entities, financial institutions, fintechs, and tech solutions providers. The cooperation itself aims to enhance Ghana's financial capabilities and facilitate access for micro, and SMEs. In the long run, it envisages to potentially serve and broaden the Asia-Africa SME trade corridor.
To end the event on a positive note, the SFF presented their very own SFF award that recognized the year's outstanding forward-thinking leaders of different companies and institutions. Among them are representatives from ESGTech, Digital Treasures Center, MyComplianceOffice, UNObank, Weavinsight, Thought Machine, BondEvalue, Finbots AI Solutions, and Sentbe.
Specifically for ASEAN Fintech leaders, awardees were representatives from GeiserMaclang, Atome Financial, VSure Group, BigPay, and Western Union.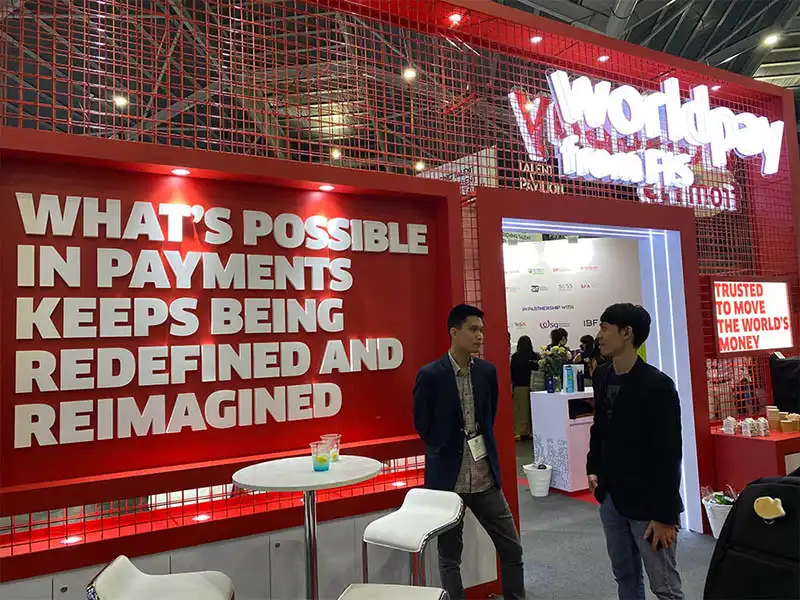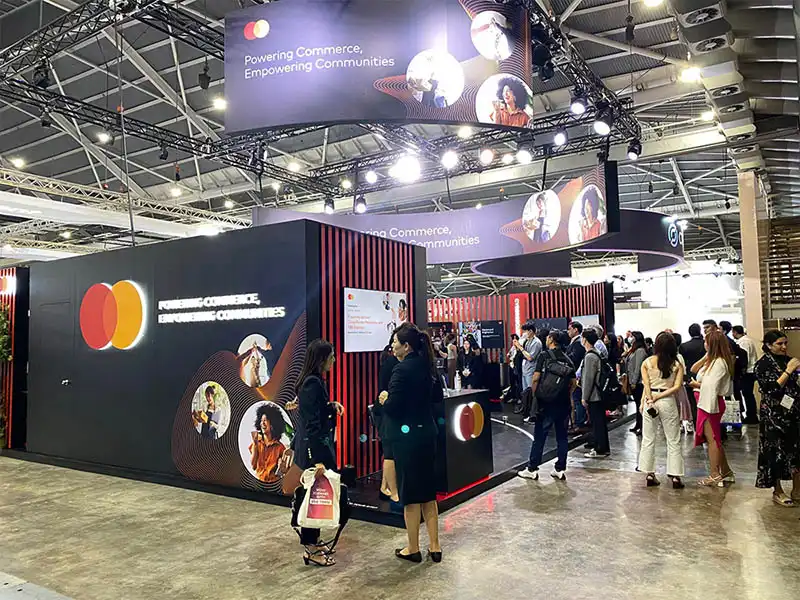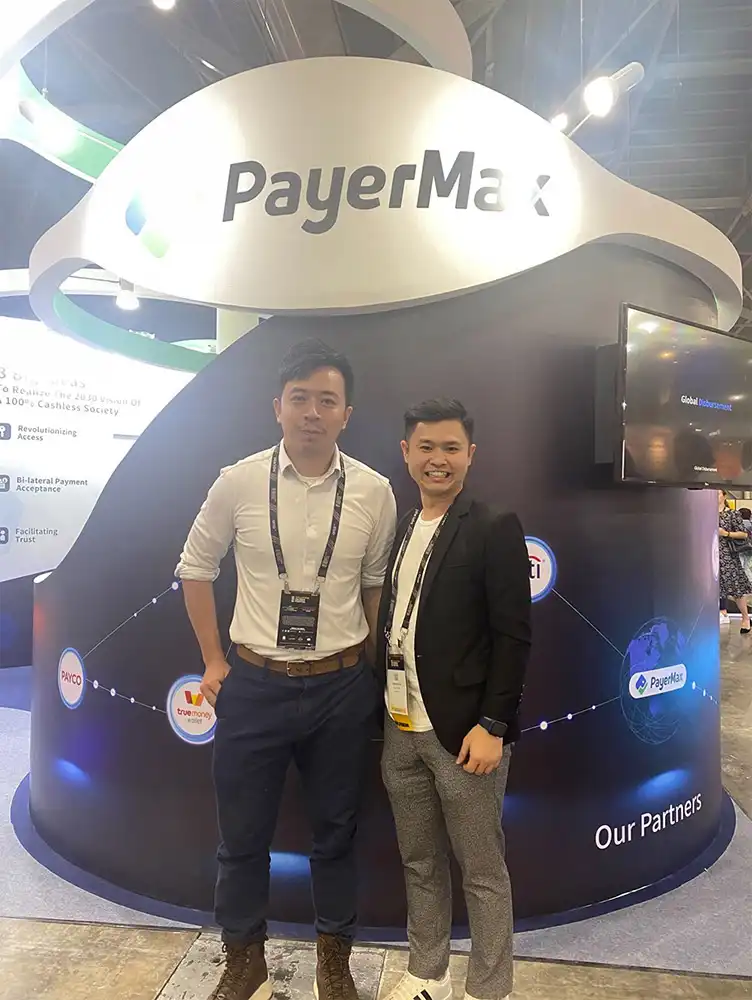 Wrap-Up
The SFF has definitely indulged us with an enormous amount of new industry knowledge and insights from the leaders. The packed schedule was nerve-wracking, though it provided us with an exceptional world-class experience. Being able to meet and exchange ideas with a large pool of talents in the finance as well as fintech realm was a great opportunity for HiTRUST's personnel to further our professional reach.
Apart from new encounters, our representatives visited some of our long-standing partners like Visa and Mastercard, who welcomed us wholeheartedly and were beyond excited to share with us about their future endeavors.
The exhibition venue was filled with well-designed booths and displays, which had given us much inspiration for our future plans in exhibiting our company and solutions at similar events. Having been an exhibitor at the recent event in Taipei, we well understand that it requires a lot of effort, design-wise, preparation-wise, and of course, the finances, to be able to pull off such a comprehensive week packed with educational as well as interesting experiences.
As the event wraps up our 2022 Exhibition Week, we hope to proactively bring our positive takeaways into 2023 when we will be rolling out more initiatives to further HiTRUST's reach into the global market.
If you haven't read our recent recaps on the Fintech Taipei 2022 and Hong Kong Fintech Week 2022, they are linked right HERE, and HERE, respectively.